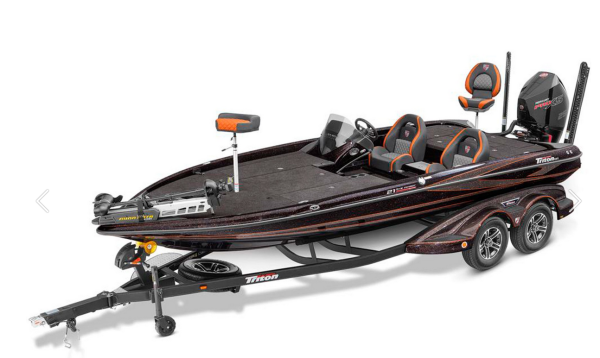 "With the overall economic conditions, particularly around high-interest rates, creating headwinds in the marketplace we will, for the time being, transition operations from the manufacturing facility in Midway, Arkansas to our newly expanded facilities in nearby Flippin, Arkansas," said Bass Pro in a released statement on Monday. "Our Flippin manufacturing facility has been producing Ranger boats for over 55 years and backed by multiple generations of some of the best craftsmen and women in the industry."

While the news may not have come as a surprise for many of the plant's employees, who have been dealing with reduced working hours for the past few months, Bass Pro and its White River Marine Group said it wants its local employees to know that it is still committed to them.

"Taking care of our people has always been a priority for us at White River Marine Group and we are deeply committed to ensuring every one of our Midway Outfitters is supported through the transition," said Bass Pro in its statement.

Bass Pro also stated, "Re-utilizing our Midway facilities is an absolute top priority for us, and we are aggressively exploring many options. We take inspiration from our history in Bolivar, Missouri, which was temporarily closed in the downturn of 2009 and today stands as the leading pontoon production facility in America!"

In 2014, Bass Pro Shops acquired Fishing Holdings, LLC, the manufacturer of Ranger, Triton and Stratos fishing boats in what at the time was considered to be the largest fishing brand merger in the world.

The deal came about after Bass Pro CEO Johnny Morris and Ranger Boats founder Forrest Woods decided that a merger would be in the best interests of both parties. Both Morris and Woods are iconic bass anglers who fished together in the first national BASS tournaments.

The news of the shake-up was positively received by the fishing and boating industry, though there was some concern over redundancy in manufacturing and marketing.

Following the closing of the deal, Morris announced that Ranger Boats and other brands would continue to be based out of Flippin and Midway, Arkansas. Prior to the sale, Fishing Holdings had been sold to Platinum Equity following the steep economic downturn of the 2008 recession.

At the time, the Flippin plant employed 900 people and produced 7,500 boats a year.