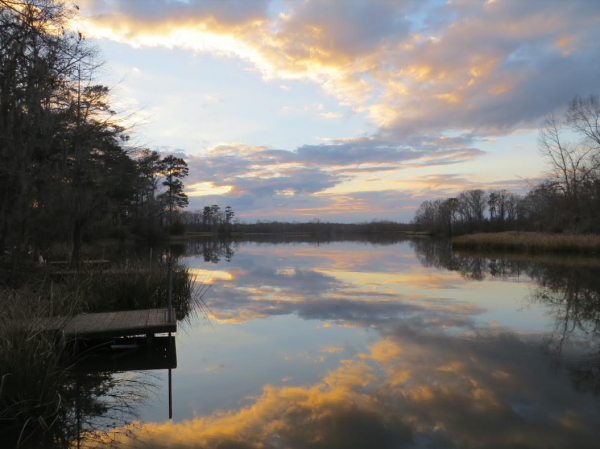 Existing overnight reservations at Roland Cooper will be honored during the three-week maintenance period.

In 2015, Roland Cooper was temporarily closed due to budget constraints. The park reopened in 2016 under a concessionaire contract with an Arizona based management company, Vista Recreation.

"We are grateful for the partnership with Vista Recreation over the last seven years," said Greg Lein, Director of ADCNR's State Parks Division. "Going forward we are excited to have our park personnel once again operating the park and working with the City of Camden, Wilcox County and local tourism professionals to promote the region and all that Roland Cooper State Park has to offer."

Located 6 miles north of Camden in Wilcox County, Roland Cooper State Park is the perfect base camp from which to enjoy a wide variety of outdoor recreation in Alabama's Black Belt including boating, fishing, hunting, birding, wildlife watching, hiking, camping and more.

"For decades, Alabama's Black Belt region was overlooked as a vacation destination," said Chris Blankenship, ADCNR Commissioner. "An increased interest in outdoor recreation has started to change that. We encourage Alabamians and out-of-state visitors to explore the many recreational opportunities at Roland Cooper and in the surrounding areas."

One of the main attractions at Roland Cooper is its access to boating and fishing on Dannelly Reservoir, also known as Millers Ferry. With abundant game fish in the lake, anglers are likely to land a keeper. The park also features a recently constructed pier that significantly expanded the available docking space for recreational boaters and anglers. The new T-shaped pier measures 160-feet long by 128-feet wide and is Americans with Disabilities Act (ADA) compliant. Fishing tournaments can be hosted at the park throughout the year.

In addition to excellent boating and fishing access, Roland Cooper State Park offers several overnight accommodations including 47 improved and 13 primitive campsites, six tiny house style cabins and five two-bedroom cabins. Hunters and anglers who have trips planned to the various nearby ADCNR Wildlife Management Areas, Special Opportunity Areas and State Owned Public Fishing lakes are encouraged to make reservations at Roland Cooper during the upcoming hunting and fishing seasons. Additional amenities at the park include hiking trails, a rental pavilion, bathhouse and boat rentals.

Roland Cooper is also a stop on the Alabama Birding Trail and bald eagles and ospreys can be spotted at the park throughout much of the year. Montgomery, Mobile and Selma are all within a two-hour drive, so visitors have several shopping and dining options when traveling to and from the park.

To plan your next adventure at Roland Cooper State Park or to make reservations, visit www.alapark.com.

ADCNR promotes wise stewardship, management and enjoyment of Alabama's natural resources through four divisions: Marine Resources, State Lands, State Parks, and Wildlife and Freshwater Fisheries. Learn more at www.outdooralabama.com.